Support us
Dear friends,
As you know, EcoVisio is doing quite well - the number and quality of our activities are increasing year by year, bringing us closer to the sustainable future that we aspire for.
However, there is always more - some topics that have been shadowed either because of lack of time or finances, issues that we haven't yet managed to tackle, or activities that need just a bit more input - material and financial - to become complete.
And so we invite you to take a part in this process and influence it:
Support the construction of the Environmental Training Center!
The Environmental Training Center is a common project of EcoVisio and Eco-Village Moldova initiative, aimed on creation of a regional hub for practical education in the fields of organic agriculture, energy efficiency, eco-construction, community development, etc.
Over the past years our small trainings have already sparked up initiatives throughout Moldova, like urban gardens, eco-houses and youth-driven community projects. The Center will expand our capacity & impact. It will include a kitchen/dining area and meeting space to accommodate up to 50 individuals at a time.
The building is being built of local materials by local population, using natural construction techniques. The works were started in August 2016, and the completion is estimated for November 2017.
More information & how to support: http://www.ecovisio.org/training-center
Direct link to the GlobalGiving Crowdfunding platform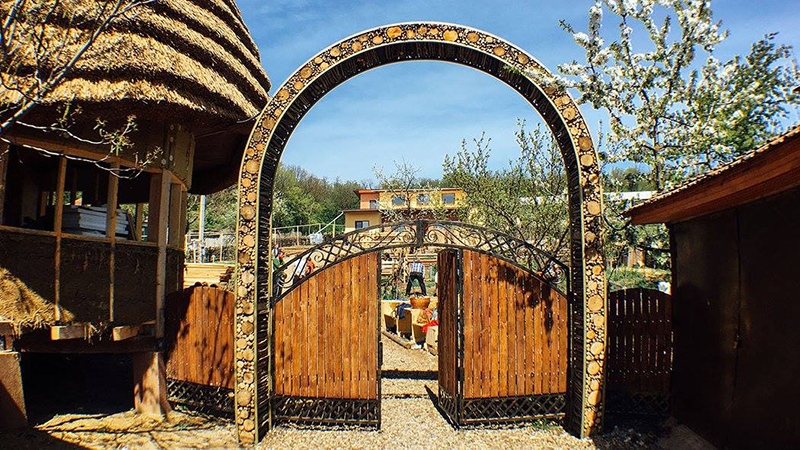 Direct 2% of your income tax to make Moldova more sustainable!
If you are an income tax-paying citizen of Moldova, then it might interest you that since 2017, a 2% tax regulation for financial support of civil society organizations was enforced.
So you can redirect your 2% to support EcoVisio: to a cause of making Moldova a more sustainable and lovable place to live. The money will be used among others, for afforestation activities, biking promotion, responsible consumption actions, ecological education, etc.
If you would like this, the bank account details are below:
ASOCIATIA OBSTEASCA ECOVISIO
STR. A.MATEEVICI 71, of. 5A
IBAN: MD38PR002251164382001498 (MDL)
IDNO: 1013620004362
PRCBMD22
PROCREDIT BANK MOLDOVA
Please contact us at and we will be happy to explain you the simple steps you could do to support us... or you can find the instruction here.