Moldo-German Energy Forum – Study visit to Moldova (19-23 September 2018)
The Moldo-German Energy Forum has recently carried out its second project phase, in the form of a study visit to Moldova. Between 19 and 23 September, German experts – engineers in the field of energy efficiency and alternative sources of renewable energy – held consultations with local authorities from the North, South and Central regions of the country. Architects and journalists from Germany also took part in this visit.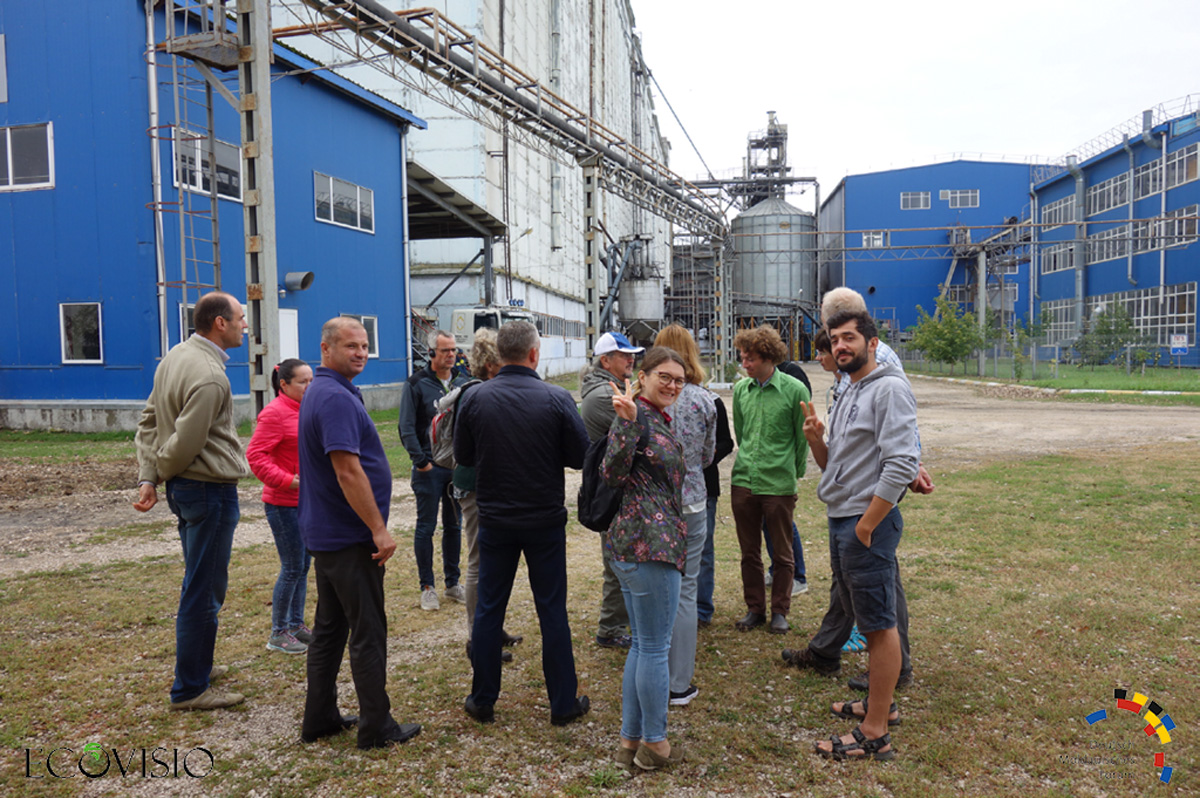 The study visit locations were the following: Rîșcova village (Criuleni district), Rezina city (Rezina district), Măteuți village (Rezina district), Zubrești village (Strășeni district), Călărași city (Călărași district), Strășeni city (Strășeni district), Budești village (Chișinău municipality), Mereni village (Anenii Noi district), Feștelița village (Ștefan Vodă district), Ceadîr-Lunga city (Găgăuzia district). The representatives were chosen based on their applications, wherein they described their interest in exploring the energy potential of their municipality or village.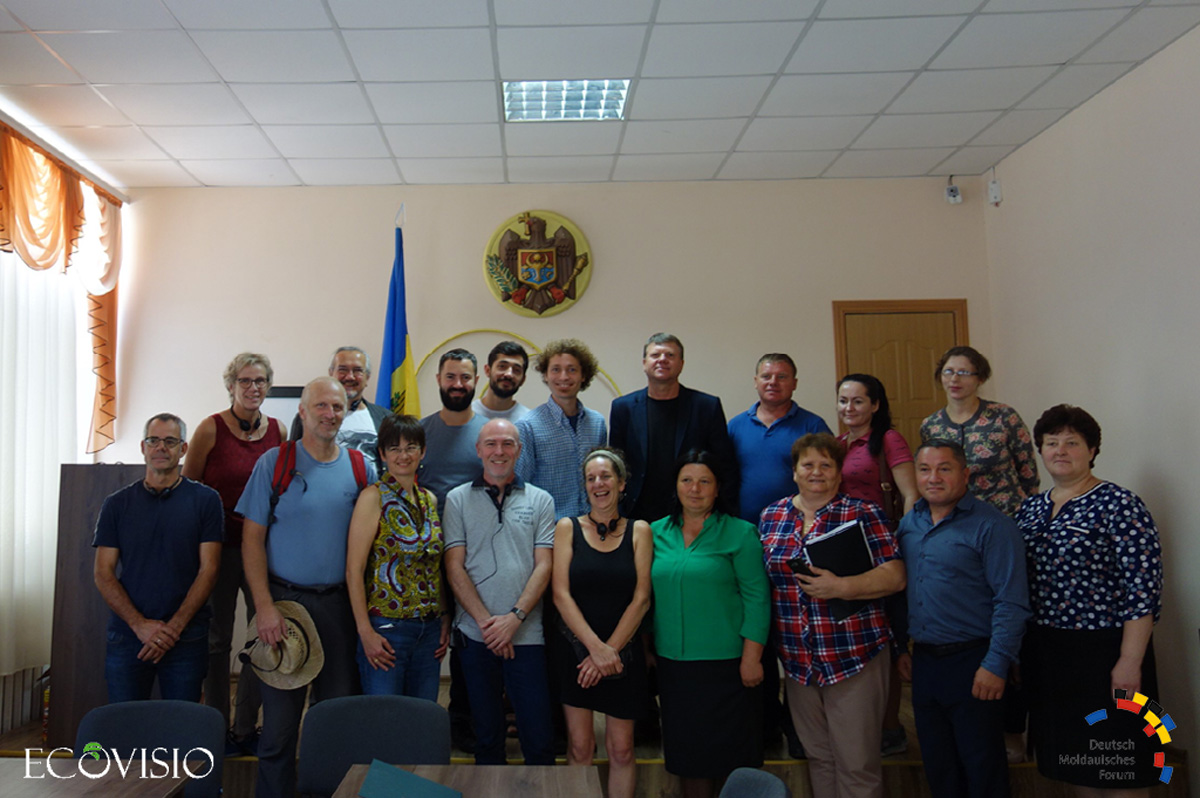 The German experts had a chance to analyze the architecture and degree of energy efficiency of buildings managed by the public administration, of industrial buildings as well as private housing complexes. Within the framework of this program, the Moldavian representatives received consultations and some examples of technical solutions, and so did various economic agents based in the districts of Rezina, Straseni, Ceadîr-Lunga and Chișinău municipality who had expressed interest in the topics of this project.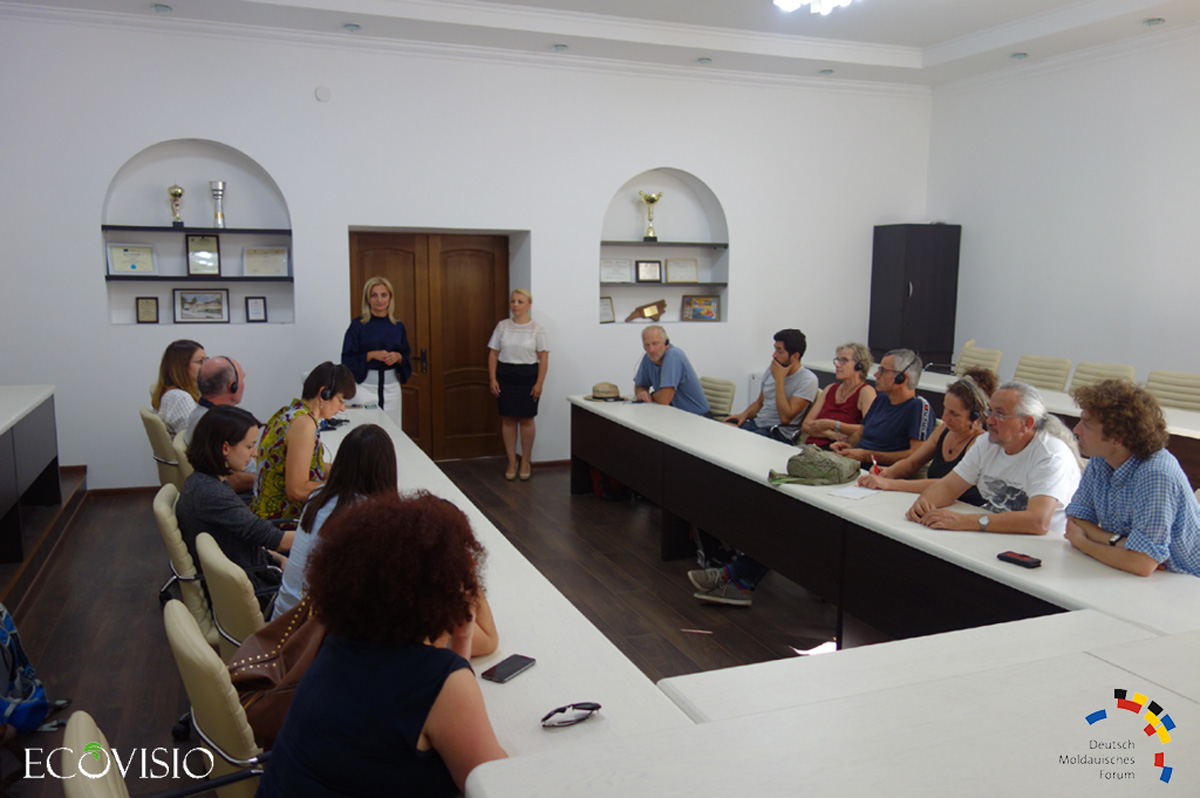 The participants from Germany's side enjoyed a warm welcome from the authorities, having the opportunity to learn more about the local way of living, both in urban and rural contexts. Some of them mentioned their wish to return to the villages in order to conduct an in-depth building analysis training. Several Moldovan representatives have also been invited to visit their German colleagues for some practice sessions.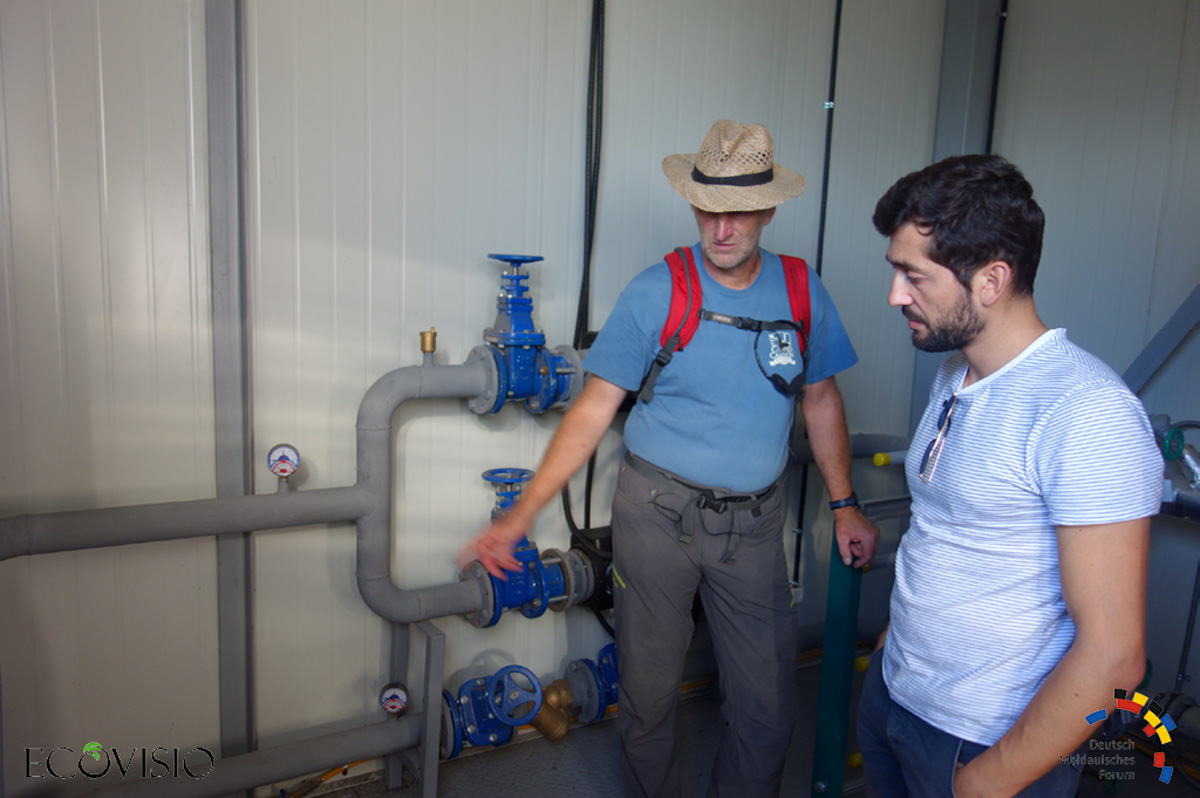 The study visit wrapped up in the Capital, where everyone stopped by IarmarEco – the Fair for Ecological Opportunities and Social Entrepreneurship. Here they met the rest of EcoVisio's team and enjoyed the eco-friendly products and activities of the last day of the event.
The third stage of the project is already under way - a study visit to Germany. The application period for Moldavian representatives ended on September 30th, followed by the selection process which is now ongoing. The visit will take place between 21-26 October 2018 in the Hessen and Niedersachsen regions of Germany, and will include the cities of Kassel, Wolfhagen, Witzenhausen and Göttingen.

More photos from the study visit
***
Don't miss any updates on the Moldo-German Energy Forum! Follow EcoVisio on our website and social networks:
Facebook | VKontakte | Odnoklassniki
---
Contact persons:
Valentin Botezatu - +373 69644821,

Evghenii Camenscic - +373 79933374,
---
| | | |
| --- | --- | --- |
| Implemented by | within | Financed by |
| | | |