Social Entrepreneurship
"Think of basic economics nowadays.
In the focus is the "ME" -
so, I start a business
to make MY profit
or to make MY ideas rise.
So, what Social Entrepreneurship does
is changing the ME into WE.
And this relates to the relationship and trust among people,
which is especially important
here in our region and in Moldova
where this connectedness
has suffered a lot
after the collapse
of the Soviet Union".
(Julian Gröger, EcoVisio)
Working in the field of ecology since 1999, from 2013 the "EcoVisio" Association has been continuously and increasingly exploring the topic of social entrepreneurship, because we believe it is a powerful approach for the current challenges our region is facing.
We believe young people in our region have an enormous potential to accelerate the transition to sustainable development. Unfortunately, many of them do not see any future here, because of the lack of economic opportunities and a feeling of powerlessness to create them themselves. Some despair, others are more optimistic and actively engage in civil society activities. However, they are often faced with a conflict - either they contribute to improving the situation, or earn money. Here, social entrepreneurship (SE) comes to aid, enabling them to combine these two purposes and to create a sustainable future at home.
This way, young people can develop projects or new businesses that tackle some concrete issues, and at the same time have the capacity to generate resources necessary for the continuity of their initiatives. Social entrepreneurship is the best way of contributing to social-economic development of our region in a sustainable way, through youth self-employment and job creation, through developing products and services with a positive impact or orienting the profits towards social needs.
Thus, in our national and international activities we combine environmental approaches with entrepreneurial ones in order to contribute to sustainable development of our region.
How do we do it?
Developing capacity of young changemakers - activEco program, ClimateLaunchpad Moldova and study visits - empowering young people to become social & ecologically-friendly entrepreneurs through helping them acquire necessary skills and tools to start their own enterprise
Facilitating the discourse and nurturing the network - Social Entrepreneurship Forum, IarmarEco, International Social Entrepreneurship and Social Innovations Cluster Meeting, etc.
Making local heroes visible to public - IarmarEco, the yearly Fair of Ecological Opportunities and Social Entrepreneurship
Developing our own social enterprise - currently, the Environmental Training Center at Eco-Village Moldova
1) Developing capacity of young change makers:
activEco - Social Entrepreneurship program

Launched in 2013, the "activEco – sustainability in action" is a yearly educational program and one of the core activities of EcoVisio Association. Its main aim is to empower creative and motivated young people from all around the region (Moldova, Ukraine, Romania) to focus their energy on transition of our society to sustainable living. The program involves them into a process of constant interactive learning, capacity building, and practical implementation of the acquired skills as well as multiplication of the impact in a broader society. "activEco" comprises a capacity building curriculum, seed funding for volunteers' micro projects and peer-to-peer mentoring. This way it offers a secure platform for learning, sharing and trying out innovations in the field of sustainable development.
At the beginning, activEco had just one track, Sustainable Development and Environment. Since 2014, it was enriched with an evolving social component - Social Entrepreneurship track, created for the participants aged 18-30, who would like to focus more on transformation of their ideas into lasting solutions to social challenges our region is facing. The basic structure of this track is as follows:
Impulse Seminar - creating a common vision for Moldova, as seen by the group of participants. Introducing the topic of social entrepreneurship and its role in the country's development, as well as basics of entrepreneurship in Moldova and the region. Elaborating ideas of social businesses on the base of Social Lean Canvas and forming project teams that will contribute to realization of the developed vision;
Social Entrepreneurship Forum (read below) - a place to publicly discuss the concept of social entrepreneurship in local and international context, to create partnerships and to promote existing social enterprises. Young people present their first ideas, get feedback and advice;
Research and planning phase - at this stage the participants explore the ideas of social enterprises, submit them to the reality and to broader public reaction, and begin the business planning process;
Project Management Seminar. Participants develop necessary capacities such as PR, collection and generation of funds, community involvement, impact assessment, partnerships, time management, finance and accounting, project sustainability, and other relevant topics based on participants' needs. The training takes place in parallel with Project Management Seminar for Sustainable Development track, so that the participants can interact and form partnerships to support each other on the path of project implementation;
Project implementation. Piloting ideas for social businesses;
Harvesting Seminar - Reflection and Future Opportunities. Here we evaluate the implemented projects and the program as a whole, process of personal and professional development of the participants; discuss the next steps, possibilities of implication in other activities, but in particular the opportunities of the further development for the piloted social businesses;
IarmarEco - the Fair of Ecological Opportunities and Social Entrepreneurship (read below): the space for products and services with ecological and social impact, workshops, discussions, networking between all interested parties - and present

ations of the implemented projects

.
As of December 2017, activEco has over 160 graduates from Moldova, Romania, and Ukraine who had implemented over 80 civic projects in the region and, in their turn, engaged thousands of people. 13 of those projects have been in the area of Social Entrepreneurship, and most of them have grown into real initiatives, NGOs or enterprises. Just a few names: "Torbesc", "Atelier 99 / FabLab Moldova", "Bunasol", "UleiUș" ("Grădina Moldovei"), "Căruța" ("YG Moldova"), "Guguță", "DOM art cluster", etc. - working on providing an accessible and attractive alternative to plastic bags; reusing tools and materials and creating a community of Makers; producing organic fertilizers to save our soils; establishing a mutually beneficial connection between small farmers and urban consumers; and between foreign tourists and rural communities in Moldova; offering an innovative solution to the street safety issue; and creating a space where creative and socially active people could meet, discuss their ideas, hold various events, relax and enjoy themselves.
You can find out more about activEco here: http://www.activeco-program.org/
ClimateLaunchpad Moldova
Another specific activity in the area of Social Entrepreneurship is ClimateLaunchpad Moldova - national level of the the world's biggest clean-tech business idea competition ClimateLaunchpad, held in over 30 countries and helping Europe's most promising start-ups take their sustainability innovation to the next level. The selected ideas, along with their authors, go through a 2-day Business Boot Camp and 6 dedicated Coaching Sessions to get prepared for the National Finals. The best three cleantech start-ups are invited to the European Finals, where they can win valuable prizes. Moreover, the Top-10 of the European Finals get accepted into the Climate-KIC Accelerator, the 18-month real-life business school where "great ideas grow into great businesses".
EcoVisio brought ClimateLaunchpad to Moldova and has been organizing it for two years in a row - in 2015 and 2016. Despite have not yet taken any places at the European Finals, ClimateLaunchpad Moldova is a good opportunity for the alumni and participants of our programs, as well as other motivated entrepreneurs and activists, to develop and test their ideas.
In 2015, several activEco-2015 Social Entrepreneurship projects were improved and empowered by passing through all the training offered by the programme and pitching in the national finals (e.g. "Atelier 99", "Torbesc"). In 2016, again, almost half of the participating teams had either representatives of activEco alumni or current participants - four teams out of 9 that went through an intense learning program on how to formulate, develop, present and sell your startup idea, and got to the national finals. Two of them became national finalists and got the chance to go to European finals.
While this is surely a competition, albeit a learning one, our team is set on "infesting" it with the value of collaboration, and it really works - while the teams work hard on development of their ideas and winning, they are also helping each other, contributing to further advancement of the world of social and ecological innovations in Moldova.
You can learn more about it here: www.ecovisio.org/activities/climatelaunchpad or here: https://www.facebook.com/ClimateLaunchpadMoldova/
Study visits
To enhance the learning experience of our programs, we strive to complement it with study visits to real social enterprises that exist in the neighbouring countries.
An example of this is the Social Entrepreneurship Excursion to Iasi, which took place on September 9-10, 2016. Then, 14 activEco alumni, participants, mentors and trainers went to visit to our partner organization Mai Bine, to get first-hand experience about their environmental initiatives and social enterprises: "CUIB" - urban center for good initiatives & social impact cafe; "Legumești" - emerging greenhouse for organic seeds, built of cob; and "REDU" - fabric reuse and plastic reduction project
We wold love to have more such visits, and hope it will be financially possible in the next years.
2) Facilitating the discourse and nurturing a network:
The Social Entrepreneurship (SE) Forum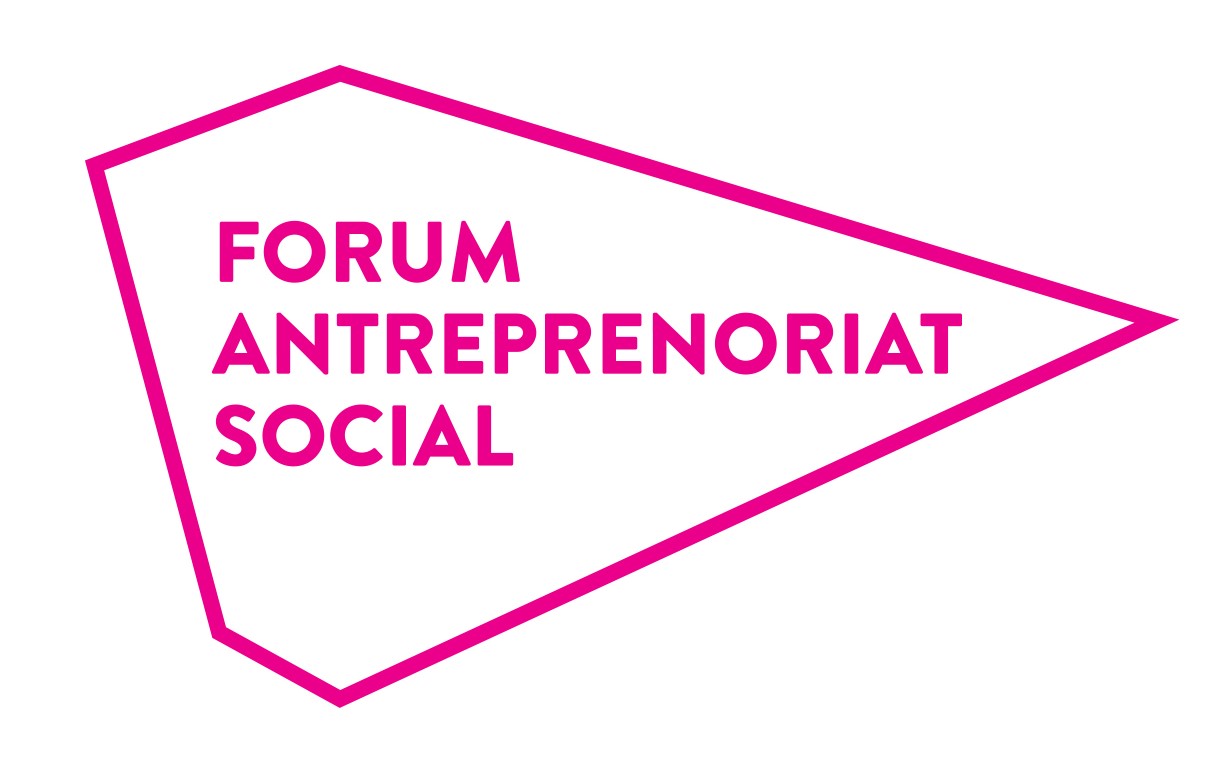 The Social Entrepreneurship Forum is a public event organized by EcoVisio since 2015, both as an element of the activEco - Social Entrepreneurship program and as a space for relevant actors to meet and interact. Thus, the goal of the Forum is to enhance the cross-sectorial dialog and cooperation between actors in this field and make social entrepreneurship initiatives more visible to the public.
The program of the event evolves each year. In 2016, it was composed of two parts:
1) an Internal Feedback Session for the participants of the activEco program, Social Entrepreneurship branch - they presented their project ideas and received feedback from people with experience in various fields from Moldova and abroad – social and simple entrepreneurs, social workers, and the Most Active International Volunteer in Moldova, Steven Mantani from Peace Corps.
2) the official part, consisting of panel discussions - "Active Moldova" (focused on the existing social initiatives of Moldova, difficulties they encounter and what makes them continue) and "Opportunities for Business" (learning about the existing opportunities to transform a project into a business by obtaining grants, as well as by becoming member of an association that aim to ease the process of founding a small enterprise in Moldova).
In 2016, the event was attended by around 100 people active in the field of social entrepreneurship, social activists, students and other people who wanted to find our more about this area. As the key idea of the Forum is networking, step by step, we progress in promoting the concept of Social Entrepreneurship and enabling people to share, learn and establish new connections.
More about it here: www.ecovisio.org/social-entrepreneurship-forum
International Social Entrepreneurship and Social Innovations Cluster Meeting
Social Entrepreneurship is not an issue only for Moldova to work on. It is relevant for the whole region, where the connectedness and trust between people suffered a lot since the collapse of Soviet Union, and each country is somehow working on restoring the community feeling and impulse for positive change.
Thus, EcoVisio and its partner organizations from the THK/MitOst network decided to hold the first in-person meeting of the International Cluster on Social Entrepreneurship and Social Innovations (SE/SI). The meeting took place on October 14-19, 2016, bringing together 15 dedicated activists and multipliers from Azerbaijan, Armenia, Belarus, Germany, Moldova, Russia (Ulyanovsk and Northern Caucasus), Ukraine and Uzbekistan. The aim was to exchange and develop joint approaches for fostering the educational programs and general ecosystem of SE/SI in our regions - because we believe that combining approaches of civic education work with entrepreneurial methods gives social innovators a chance to make their initiatives more resilient and trustworthy.
The highlights of the event include a visit to IarmarEco 2016 actIV, meeting alumni of activEco - Social Entrepreneurship direction and learning about other practical examples of SE in Moldova; acquiring inspiration for educational and ecosystem development work in the topic of SE and SI, diversifying the network and creating an explanatory video on what SE is.
The meeting was possible due to support of Theodor-Heuss-Kolleg / MitOst e.V., and the Bundeszentrale für Politische Bildung. More photos can be found on EcoVisio page here.
3) Making local heroes visible to public:
IarmarEco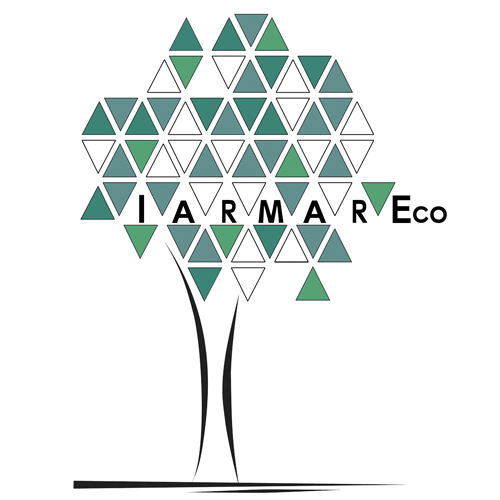 IarmarEco - the Fair of Ecological Opportunities and Social Entrepreneurship in Moldova - is a socio-cultural event that has been uniting EcoVisio and its many partners and supporters since 2013. Started as an exposition of activEco participants' initiatives, it grows larger and more significant each year, getting hundreds of its guests acknowledged with the world of ecological opportunities & products, and social initiatives that exist in our region. The mission now is to build trust among NGOs, general public, entrepreneurs and state institutions, the process that leads to emergence of new ideas leading to sustainable development of our region, and their implementation.
IarmarEco is also the space to introduce general public to our values – it is a plastic-free event, where no single-use plastic bags or glasses are allowed: both exhibitors and visitors are provided alternatives from fabric and paper. Same with beverages – no alcohol, - and food: no meat or fish, and as few artificial ingredients as possible.
In 2016, for the first time in its history, IarmarEco lasted 2 days instead of one: October 15-16, and provided vast space for theoretical and practical workshops, and fair of ecological & social products, services and initiatives. It was also about networking - IarmarEco actIV gathered together majority of the participants and alumni of different programs implemented by EcoVisio, and all the other interested people - friends, partners, participants of international Cluster on Social Entrepreneurship and Social Innovations, etc. The event was attended by over 600 people both days, and highlighted 75 initiatives, entrepreneurs and NGOs from Moldova, Ukraine and Romania.
Each year IarmarEco is coming closer to its aim of becoming an educational event. In 2016, a whole day was devoted only for workshops and presentations of existing initiatives. With many guests from neighboring countries and local entrepreneurs, food court, children playground, practical workshops, moderated discussions and informative sessions, IarmarEco 2016 was really a unique combination of fair, distraction, networking and educational activities that made the atmosphere inspiring and participatory.
You can find out more about IarmarEco here: www.iarmareco.md or https://www.facebook.com/iarmareco/
4) developing our own social enterprise:
Environmental Training Center
In 2016, in collaboration with Eco-Village Moldova team, EcoVisio launched the construction of the Environmental Training Center in village Riscova, Moldova, having a goal to create a regional hub for practical education in the fields of organic agriculture, energy efficiency, eco-construction and community development.
The Center will serve as a demonstration and resource platform for sustainable development, allowing change-makers from Moldova and abroad to exchange innovative ideas and learn about permaculture, natural building, water management, climate change, social entrepreneurship, civic engagement and more. Over the past years our small trainings have already sparked up initiatives throughout Moldova, like urban gardens, eco-houses and youth-driven community projects. The Center will expand our capacity & impact, enabling seminars and workshops with up to 50 people. It is going to become home to the program "activEco - sustainability in action"; and it will also serve - and already does - as a venue for environmental education and civic engagement seminars and workshops for the local and international community.
And all the while, it provides jobs for the local population and special learning experience for rural youth.
More about it here: www.ecovisio.org/training-center
_________________________________________________________________________________________________
Plans for the future:
In 2016, the topic of Social Entrepreneurship has become even more pronounced and more consistently manifested in our activities. The Social Entrepreneurship Forum II held at the end of May served to bring this topic to a new level, attract the attention of a larger audience, and raise the interest and involvement of participants in Social Entrepreneurship. The Forum was followed by activEco – Social Entrepreneurship program, prompting development of a number of social initiatives, ClimateLaunchpad green start-up competition, and "IarmarEco 2016 actIV". The experience was enriched by study visits to social enterprises in neighboring countries, and the meeting of the International Cluster on Social Entrepreneurship and Social Innovations, held in Moldova.
In 2017, we will continue working to contribute to the development of the Social Entrepreneurship Sector in Moldova, because we believe it is a powerful approach for the current challenges our country is facing. We will continue this by carrying on in all the activities mentioned above, plus:
opening the Environmental Training Center
further development of international partnerships with SE actors from Germany, Poland, Romania, Bulgaria, Ukraine, Russia, Armenia and Uzbekistan.
further elaboration of the idea of an Impact Hub - a common Centre for Social Entrepreneurship and Innovations in Moldova
creating more information materials on the topic of SE in our region, including a possible joint publication of methods of Youth Education and Empowerment based on SE approaches (in partnership with SE/SI Cluster)
taking a new approach to activEco – Social Entrepreneurship program, and, of course, holding more study visits, if possible.
We are open for collaboration, so that we can contribute together, with a more powerful impact, to the development of Social Entrepreneurship in Eastern Europe, especially in the Republic of Moldova.
EcoVisio contact persons for the topic of Social Entrepreneurship: