Want to play a Keep Cool board game?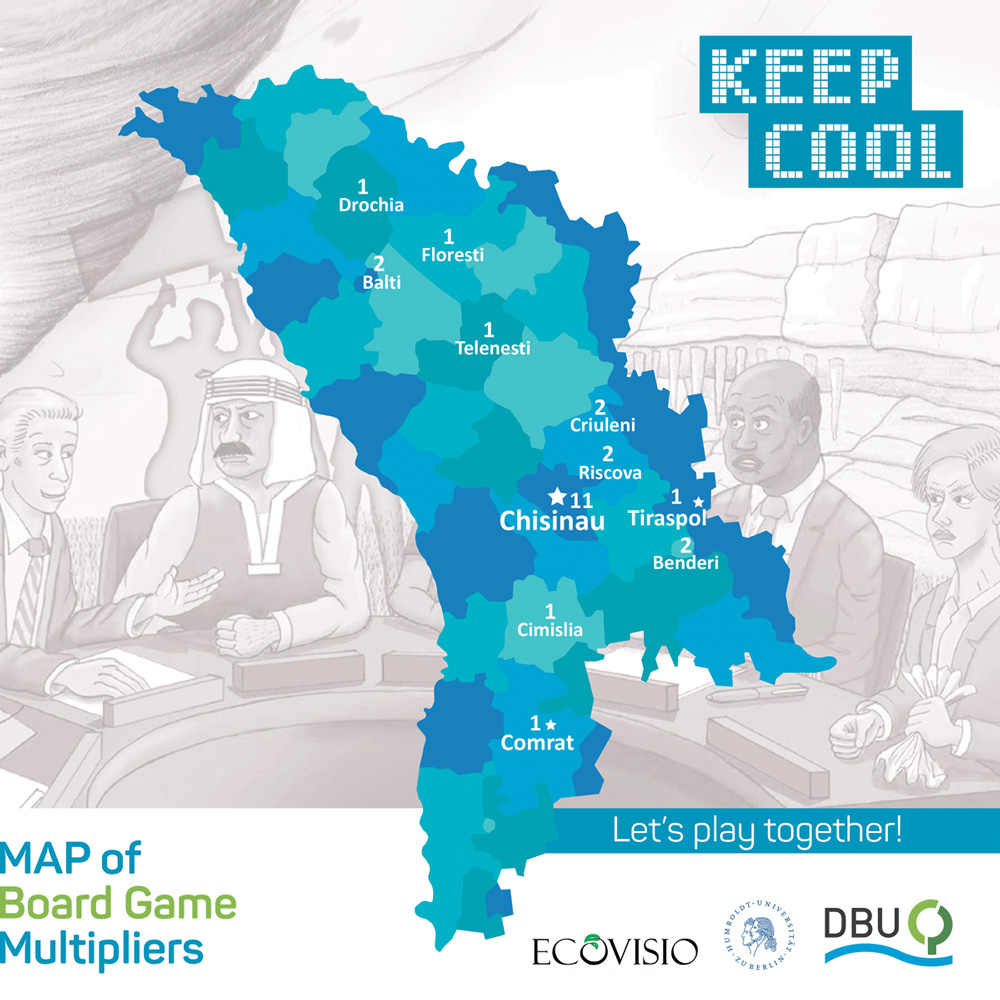 Schools, NGOs, youth clubs and everyone else - we would like to introduce you Keep Cool, the climate simulation board game!
By playing it, you will get a first-hand understanding of climate change, practice your negotiation skills, build and demolish factories. At the same time, you will feel how close we really are one to another and why some countries are already economically developed while others are still in the process. The game is also a great team-building tool.
Sounds interesting? Get in touch and we'll organize a game session for you anywhere in Moldova (players must be 12+ years old).
A game session costs 200 mdl.
Write us an email at or in our Facebook group - Keep Cool in Eastern Europe.
See who are multipliers are: ecovisio.org/keep-cool/multipliers
Read more on Keep Cool here: ecovisio.org/keep-cool.
See you at our next game session!
---
"Keep Cool" in Eastern Europe
Public group · 338 members
"Keep cool" - we play the game on climate negotiation and exchange experiences. We hope that more people learn what it makes so difficult for our lead...