EcoVisio, closer to doctors fighting COVID-19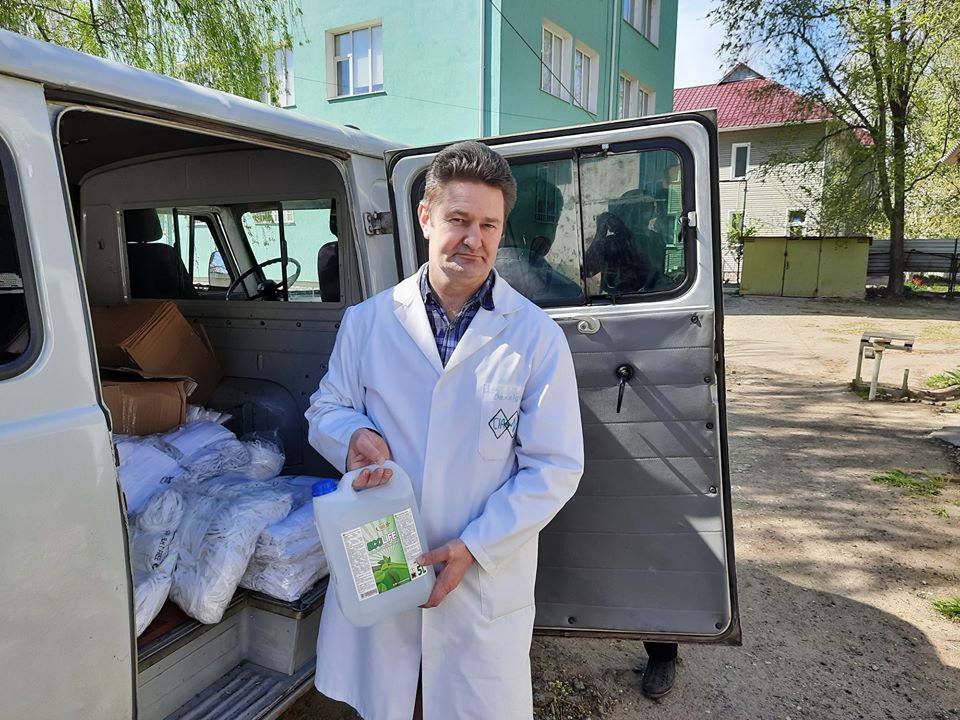 Out of the desire to support those who fight daily with the coronavirus pandemic, on April 16 and 17, 2020, our association donated various materials to hospitals in Balti and Causeni, the first medical institutions outside of Chisinau that accepted patients infected with COVID-19 .
During the period when our donations arrived, a total of 130 patients diagnosed or with symptoms of COVID-19 infection were hospitalized in these medical institutions. At the same time, 30% of the medical staff of the Causeni hospital was infected with the new coronavirus, while in Balti, 18 medical workers were tested positive.
`Since the beginning of the pandemic, we have been observing how more and more doctors get sick. So we decided that even though we are a sustainable development organization, we need to get involved and contribute medical equipment to protect hospital employees. Only if the medical staff is protected can we all be safe`, says Margareta Cartira, the initiator of the action from EcoVisio.
EcoVisio in solidarity with the fight against COVID-19 - Causeni District Hospital
On 16 april, in solidarity with those at the frontline against the new coronavirus, the EcoVisio team sent a stock of materials to the District Hospital 'Ana și Alexandru' in Căușeni. From our talks with hospital representatives, it became clear that in addition to protective equipment for their medical personnel, they were also lacking waste containers and bags, in order to keep up with the vast amounts of waste being produced during this time. Thus, in addition to eco-sanitisers and protective wear (masks, gowns, gloves and shoe covers), EcoVisio's donation also included waste bags for general waste, as well as special bags for medical waste, and 30 individual waste containers for the patients.
`During this period a large number of infected waste is collected, and because of this we need more special bags, which are quite expensive. Also, according to the regulation on medical waste, each infected patient must have his/her own waste container`, said Ion Arsenie Ciobanu, doctor and communication specialist at the District Hospital `Ana and Alexandru`, Causeni.
After the end of the quarantine period, we plan to return to the hospital in Causeni with a training on the management of different types of waste, as well as ways to save resources. Following this pilot training in Causeni, the action could be continued in more medical institutions across the country.
The EcoVisio initiative continued at the Municipal Clinical Hospital in Balti
On April 17th, EcoVisio also supported the Balti Municipal Hospital. Thus, the Balti Hospital received ecological disinfectant, protection materials (masks, gowns, gloves and shoe covers), trash bags for general and for infectious waste, as well as 3 big and 10 small waste bins. Recently, the hospital has opened a second ward for patients suffering from coronavirus, and all these products will be directed there.
We thank the medical workers for their dedication and courage, being on the very front line! It is an honor for us to be able to support them at least a bit!
-------------------
An initiatives by EcoVisio with suport from Sweden.