activEco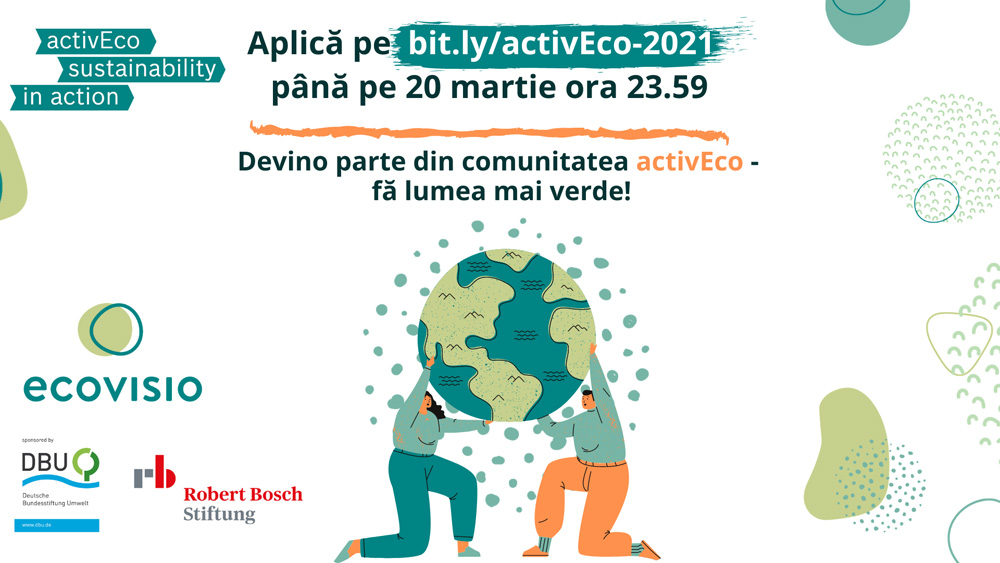 Our world is changing, so we can too! EcoVisio launched the 9th edition of our activEco program, empowering youth who want to become agents of change in the region.
activEco 2021 started with Impulse Sessions in Sustainable development, taking place online in between April 1-7 (registration already closed).
Right now, you can choose what interests and inspires you more - at our online workshops you will get a dose of motivation and enthusiasm amongst like-minded people to make your community a greener place.
Working languages: Romanian, Russian (optional)
Apply here: bit.ly/activEco-2021
WHO CAN APPLY?
Anyone who's 16 - 35 year old, from Moldova or neighbouring regions in Romania and Ukraine, willing to create a better, more sustainable future together.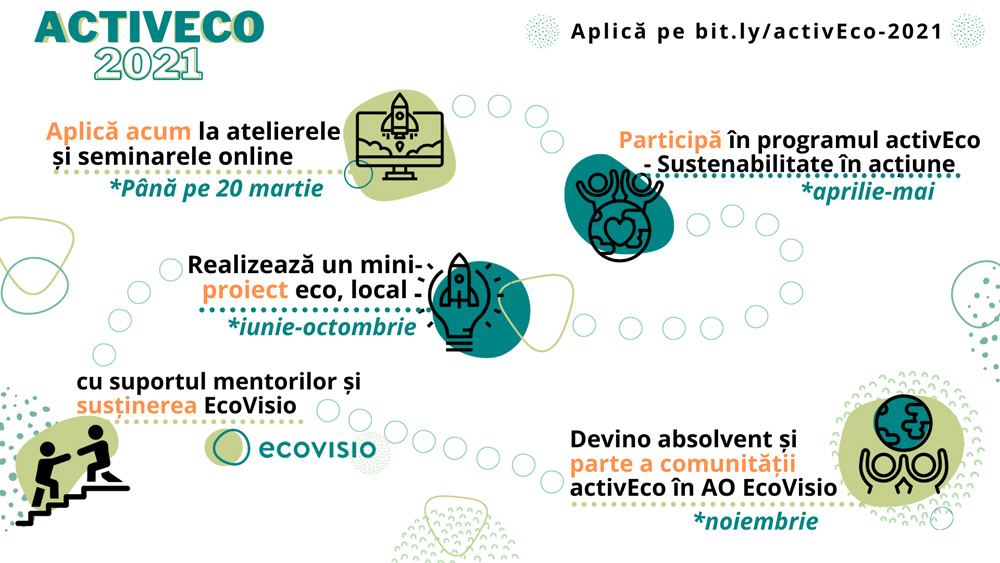 WHAT CAN YOU EXPECT?
After the Impulse Sessions, activEco will continue with other online & offline activities (depending on epidemiological situation). Among those - a series of webinars on topics such as:
Waste Management & Prevention
Sharing Economy
Energy Efficiency + Renewables
Healthy Nutrition
Alternative Mobility
Project Management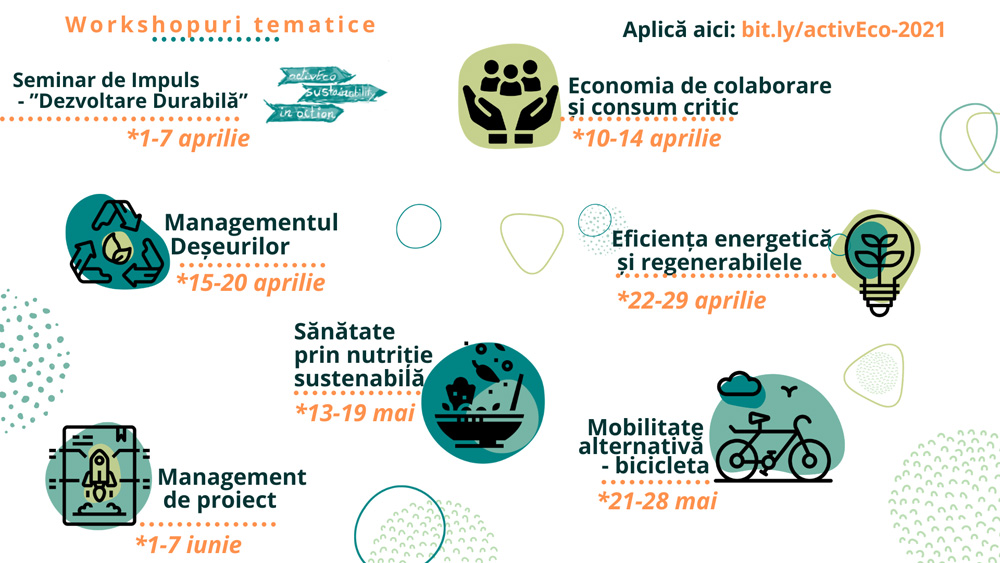 WHAT ACTIVECO CAN OFFER YOU?
Theoretical and practical knowledge on what you can do regarding the climate crisis
Experience of working in a team and with external partners
Capacities and resources for implementing a project (including mentorship and a small grant of 100-500 euro)
A community of other environmental enthusiasts and experts!
We look forward to reading your application and meeting you!
If you have any questions, please get in touch with Elena Tacu, +373 611 458 14
You can also get our latest news on Facebook here: activEco Program.
More info can be found at: www.activeco-program.org
The activEco program is organized by EcoVisio in partnership with Theodor-Heuss-Kolleg (Germany), with financial support from the German Federal Environmental Foundation (DBU) and Sweden.